Business - Advice for re-opening
As lockdown measures continue to ease, the Government is allowing more types of businesses to re-open. We are committed to supporting local businesses through this process with helpful and up to date information in partnership with Visit Lincs Coast Destination BID.
---
A Toolkit for Businesses Reopening
(Government links)
---
Shopping Safely
If you are visiting business premises, it's important to follow the guidelines they have in place to ensure you stay safe, here are some of the ways shopping will be different www.gov.uk/government/publications/staying-alert-and-safe-social-distancing/staying-alert-and-safe-social-distancing.
---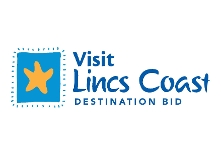 Business Support is one of the four key values championed by Lincs Coast Destination BID and have a number of resources available for local businesses to help and support in reopening and keeping staff and customers safe.
If you would like any of these resources for your business, please email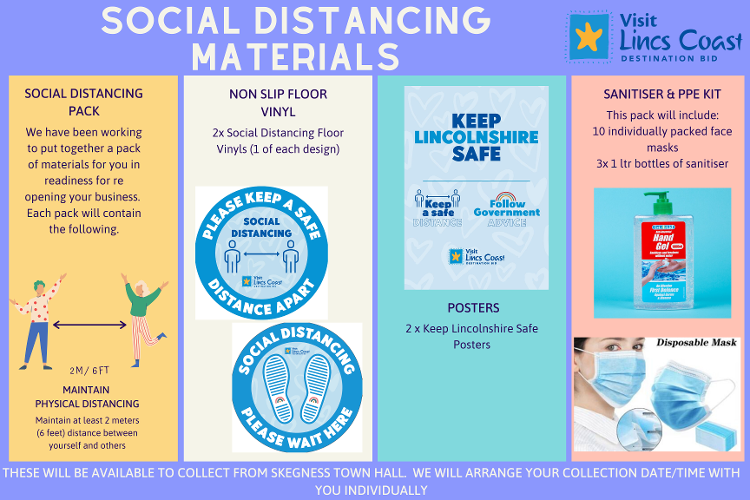 ---
Pavement Licenses
The Business and Planning Act 2020 has been enacted by the Government in an attempt to restart the British economy due to the Coronavirus pandemic. The Act has introduced a range of new measures to help businesses to quickly adjust and adapt to the 'new normal'. The Act has introduced a new Pavement Cafe Licensing regime.
If a pub, bar, restaurant or cafe would like to have seating for customers outside of their property and on a public highway then they must have a licence to do so. A public highway includes roads, pavements and verges.
How to Apply
This Council has delegated this new licensing function to Lincolnshire County Council. With this in mind anybody wishing to apply for a Pavement Cafe Licence is directed to Lincolnshire County Council https://www.lincolnshire.gov.uk/licences-permits/apply-street-cafe-stall-licence
---
Food Businesses
---
Hospitality Businesses
Restaurants, Pubs, Bars, Takeaway - keeping workers and customers safe assets.publishing.service.gov.uk/media/5eb96e8e86650c278b077616/Keeping-workers-and-customers-safe-during-covid-19-restaurants-pubs-bars-takeaways-230620.pdf
Hotels and other Guest Accommodation - detailed advice www.gov.uk/guidance/working-safely-during-coronavirus-covid-19/hotels-and-other-guest-accommodation
Industry leaders UK Hospitality have a range of advice and information available on their website. They have also published comprehensive

advice for hospitality businesses on how to be Covid-19 secure [1.21MB] which includes example risk assessments and sector specific guidance.
---
Close Contact Services
Government advice for close contact services, including hairdressers, barbers, beauticians, tattooists, sports and massage therapists, dress fitters, tailors and fashion designers - www.gov.uk/guidance/working-safely-during-coronavirus-covid-19/close-contact-services
Chartered Institute of Environmental Health: Guidance on reopening salons and spas
---
Alcohol Sales Advice

Off-Sales Alcohol Advice [175.18KB]
---
Drinking Water and Water Quality
Preventing the risk of Legionella during re-opening:

Safe Water Advice [1.24MB]

Legionella - advice on minimising the risk during COVID19 lockdown [111.03KB]
---
Animal related businesses
Advice from the Canine and Feline Sector Group

CFSG Animal Business Guidance May 29 [224.35KB] and advice on walking other people's dogs

Dog Walking May 2020 [378.83KB]
---
Riding Establishments
Advice on the re-opening of Riding Establishments

Riding Establishments - Re-open Note [43.67KB]
---
Taxi and Private Hire Operators
An update for all Taxi and Private Hire Operators

Taxi and Private Hire Advice [374.81KB]
---
Playgrounds and Outdoor Gyms
The latest guidance and advice for safely managing playgrounds and outdoor gyms.
---
Swimming Pool Operators
Updated guidelines regarding swimming pools
Swimming Pool Standards from the Pool Water Treatment Advisory Group