Coronavirus
This page contains links to the latest advice on Coronavirus. We'll also keep it up-to-date with details of any disruption to our services.
Information and Support for Businesses Apply for a Business Grant Business - Advice for Opening
---
Help, advice and support for residents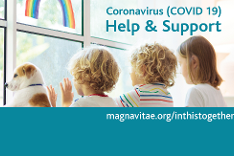 A dedicated website for residents in East Lindsey has been produced in partnership with Magna Vitae as part of the response to COVID 19 containing information about looking after ourselves and each other providing the widest possible benefit to our local communities.
https://magnavitae.org/inthistogether/
You can also download a printable version here

COVID-19 Help and Support Leaflet [484.43KB]
---
Support for Vulnerable, Isolated Households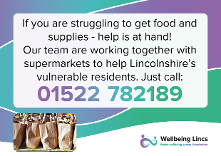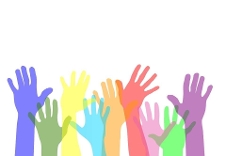 Do you need support, but have no members of your household who can help?
Are you unable to access support through other means, including friends and family?
A new helpline available for anyone vulnerable and in self-isolation due to Coronavirus can help, it's open 7 days a week, 9am -5pm on 01522 782189
---
Useful Links and Information:
What you can and can't do from Wednesday May 13, 2020: FAQs

Safe Shopping Guidance [751.36KB]

If you have a medical condition or are extremely vulnerable to coronavirus and have online access, you can register for help here: https://www.gov.uk/coronavirus-extremely-vulnerable

Coronavirus and claiming benefits - latest updates from the Department of Work and Pensions for those claiming benefits.

Lincolnshire Together - this new site has been created by the Greater Lincolnshire Local Enterprise Partnership, the Lincolnshire Resilience Forum and Business Lincolnshire. It aims to support organisations in the health and care, education and voluntary sectors by connecting them with the business community in Greater Lincolnshire. Businesses can post offers of support on the site and the coordinating local authorities and community organisations such as schools, charities and care homes can post requests for help.

Guidance from Job Centre Plus for employers & employees https://employerhelp.dwp.gov.uk/support-from-jcp and for people seeking work https://jobhelp.dwp.gov.uk/

Helping out: all Lincolnshire councils, community groups and volunteers are working together to ensure everyone in the community has a local point of contact and support if they are self-isolating and in need. If you want to help in your local area, email CEC_CVC@lincoln.fire-uk.org to volunteer. You can also register to become a Red Cross Community Reserve Volunteer.

Caravan Park Closures - Preventing Homelessness

Following further Government guidance, Caravan Parks must remain closed for commercial uses. We are aware that as a result of this there are some households that do not have anywhere else to go. Our priority is to ensure that those households are not displaced or made homeless in the midst of this crisis.
Government guidance confirms that businesses and premises which must remain closed including caravan parks/sites for commercial uses, except; 'Where people live permanently in caravan parks or are staying in caravan parks as interim abodes where their primary residence is not available, they may continue to do so'. So whilst we are faced with the Coronavirus situation we are actively supporting affected households and are expecting caravan parks to allow those households who have nowhere else to go, to remain on site.

Preventing Homelessness

Due to COVID-19 additional measures are currently in force to ensure that accommodation is made available to any person at risk of, or found to be sleeping rough. Our teams always work tirelessly to ensure that we prevent homelessness wherever possible and at present we are not aware of anybody sleeping rough across the East Lindsey District.

If you are aware of anybody who is sleeping rough, we are asking you to let us know so that we can help.Please contact the Homelessness Team by calling 01507 601111 or emailing HomelessTeam@e-lindsey.gov.uk. If your telephone call is outside of office hours it will still get to our Homelessness Team, but will get to us via our out of hours service (hosted by Boston Borough Council).
---
Service Disruption:
Refuse and Recycling
The latest information on our refuse and recycling service

Waste Collections [110.67KB].
Community Access Points
Community Access Points in East Lindsey have closed . We have moved the Access Point teams into our Call Centre to help deal with the increased number of calls from residents and businesses requiring our services. Should you require access to our services please use this website or call 01507 601111.
Public Toilets
The following toilets operated by DANFO are open:-
Louth
Mablethorpe
Bus Station (Seacroft Road)
Central Promenade
Dunes Garden (Quebec Road)
Queens Park
Skegness
North Parade
Tower Gardens
Tower Esplanade
Briar Way
Lumley Square
Sutton on Sea
Pleasure Gardens (York Road)
Adjacent to Sandilands Golf Course
Toilets managed by the district council will open from May 30 (apart from Anderby Creek which is open already), these include:-
Burgh le Marsh
Coningsby
Horncastle
Ingoldmells
Spilsby
Wainfleet
Winthorpe
Woodhall Spa
Wragby
Further details and opening times can be found here
Council and Committee Meetings
Due to COVID-19 the Government has created new legislation that allows Council Meetings to take place remotely. Our Council meetings, including committees and sub-committees are now taking place remotely. You can view our meeting calendar here. You can follow live meetings on our YouTube channel.To find out more about our remote council meetings click here.
Markets
Our markets have been suspended for the duration of the Coronavirus outbreak. A number of our food traders have begun offering home deliveries and we've compiled a list of their details.
Planning
The Government has signalled that, when the current crisis subsides, the development industry will have a vital role in kick starting the economy and boosting demand. Therefore, the Government is urging local planning authorities to put arrangements in place that keep them open for business. We agree wholeheartedly with that policy. Therefore, we will be pleased to continue receiving, processing and determining applications as quickly as possible.
If planning applications are submitted electronically and through the Planning Portal that will help us validate and acknowledge them quickly. Our website has details of how you can do this: www.e-lindsey.gov.uk/MakingAnApplication. Paper planning applications will also continue to be dealt with, although, as I'm sure you will appreciate, this process is more complicated and potentially a little slower than usual. Our officers remain available to help and can be reached on direct dial telephone numbers using the Key Contacts page on our website (https://www.e-lindsey.gov.uk/Planning) and general enquires continue to be dealt with during normal office hours on: 01507 613175 / 613176.
Although Tedder Hall is closed to visitors, the individual case officers that you are dealing with continue to be accessible on their normal email addresses. Site visits are continuing where there is no risk to the public or our officers, but site meetings with householders and agents will not take place. We are seeking to reduce the need for site notices, to reduce both officer time on sites and the necessary administration behind their preparation. Senior officers have been granted special powers to make decisions following the need to cancel Planning Committee meetings; this will help us keep on top of decision-making.
The message we want you to hear loud and clear is that we will continue to do our best to promote sustainable development and economic growth in East Lindsey despite the difficulties we all face tackling Covid-19.
Planning Enforcement
We are doing our best to still provide service continuity throughout this challenging time. However, it may not be possible to meet the timescales as specified in our Service Standards. We apologise for this and any inconvenience this may cause.
Housing Standards
Officers will try to establish the facts by discussions over the phone or by email rather than by face to face contact or the need to visit your home. We are aware that in some cases this may not be possible. All complaints will be actioned, however they may take longer than normal to resolve.
Caravan site licensing applications, inspections and complaints
Applications received for a site licence or an amendment are still being processed. Annual inspections may be delayed. Complaints received will be actioned and Officers will try to establish the facts by discussions over the phone or by email rather than by face to face contact or the need to visit your home. We are aware that in some cases this may not be possible. All correspondence will be actioned, however it may take longer than normal to resolve.
Scrap Metal Licensing applications and complaints
Site inspections may be delayed. Applications received will still be processed. Complaints received will be actioned and Officers will try to establish the facts by discussions over the phone or by email rather than by face to face contact. We are aware that in some cases this may not be possible. Given the above, it may take longer than normal to resolve during this time.
Fly-tipping, littering and dog fouling complaints
Complaints received will be actioned and Officers we will try to establish the facts by discussions over the phone or by email rather than by face to face contact. All Incidents will be passed to the Neighbourhoods Team for the land to be cleared of fly-tipping and dog fouling. Please note this does not apply to private land. Littering offences will still be investigated. It may take longer than normal to resolve incidents and complaints received.
---
Other useful information
Data Protection
Further sharing of personal data may be necessary in order to plan for the current crisis and to protect the vulnerable. Please see more information on our main Privacy Statement: https://www.e-lindsey.gov.uk/privacy
Requests for personal data or under Freedom of Information may be delayed at this time.
---