Competition launched to show local High Streets some love
May 28, 2021
We have launched a new competition encouraging the area's high street businesses to show love for their high streets, take pride in their shop fronts, and commit to helping keep their town tidy.
The Love Your High Street competition aims to support retailers and hospitality businesses across the district as they continue to welcome back customers after re-opening. Shop owners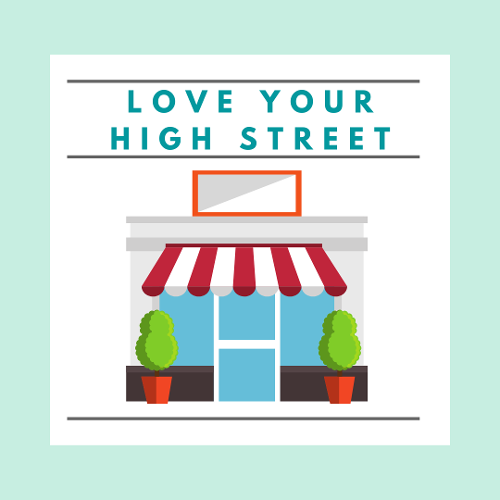 are encouraged to share pictures of their spruced-up shop fronts in a bid to win DIY vouchers which can be used to help enhance their properties further. Businesses can also show their support by completing a Pride Pledge card, which affirms their commitment to making their high street look safe, loved and cared for by keeping their shop front tidy.
To enter the Love Your High Street Competition, high street business can send pictures of their shop fronts to the District Council at communications@e-lindsey.gov.uk, the pictures will then be shared on our Facebook page, where residents will be invited to like their favourite entrant. The winner will be the shop front picture that has received the most likes by the time the competition closes on July 7th, 2021 - taking home the top prize of a £200 DIY voucher; the business that finishes second will win £100, and third place will receive £50. Full terms and conditions can be found online at www.e-lindsey.gov.uk/LoveYourHighStreet, along with a downloadable Pride Pledge card.
The Love Your High Street initiative launches today in line with the start of Keep Britain Tidy's Great British Spring Clean, which returns for its sixth year and encourages people across the country to play their part in keeping their outdoor spaces litter free. Alongside the Love Your High Street competition, we will also be supporting and promoting the community litter picks taking place in the district during the Spring Clean fortnight.
Councillor Adam Grist, Portfolio Holder for Market Towns and Rural Economy, said: "The Love Your High Street competition is our latest initiative to show our businesses some support as they continue to emerge from lockdown restrictions. Through the competition we'll be able to showcase the very best shop frontages of those businesses who have not long re-opened their doors to the public, and encourage businesses throughout the district to pledge to keeping their high streets look fresh, tidy, and welcoming. We've got some superb hospitality business and retailers across East Lindsey, with some truly unique shop fronts, so I can't wait to see the entries."