Love Your High Street
To support our high street businesses as they continue to welcome back customers, we are pleased to launch Love Your High Street.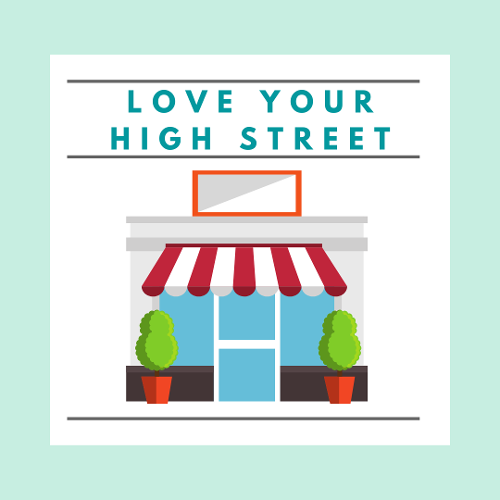 Love Your High Street is a new competition encouraging the area's high street businesses to show love for their high streets, take pride in their shop fronts, and commit to helping keep their town tidy.
Shop owners are encouraged to share pictures of their spruced-up shop fronts in a bid to win DIY vouchers which can be used to help enhance their properties further. Businesses can also show their support by completing a

Pride Pledge card [24.28KB], which affirms their commitment to making their high street look safe, loved and cared for by keeping their shop front tidy.
Please note the competition is now closed to new entries. Thank you to everyone who submitted a shop front photo - you can see all the entries, and like your favourite, in our album.
The winner will be the shop front picture that has received the most likes by the time the competition closes on July 7th - taking home the top prize of a £200 DIY voucher; the business that finishes second will win £100, and third place will receive £50. Please read through the full terms and conditions below before submitting your entry.
---
Terms and Conditions
This competition is open to all retail and hospitality businesses within the district of East Lindsey. The competition aims to celebrate the reopening of the high street and to encourage civic pride.
To enter businesses must email communications@e-lindsey.gov.uk with a photograph of their shop frontage prior to the competition closing date. Please do not send any photos where people can be identified as these cannot be used. All photographs will be uploaded onto a Love Your High Street album on East Lindsey District Council's Facebook page, followers will then be encouraged to like their favourites. Businesses are also encouraged to complete a Pride Pledge to print out and display in their store. Only one photo per business will be uploaded.
You must be the sole author and owner of the copyright for all images entered. You will retain copyright of your entries at all times and always be credited alongside your picture. By entering your images into the competition, you grant East Lindsey District Council an exclusive license to reproduce the images for use on our Social Media pages and Website to promote the local area and businesses.
To the maximum extent permitted by law, East Lindsey District Council excludes its liability for any loss, damage, injury, cost or expense suffered by you, whether directly or indirectly and howsoever caused, in connection with the Competition and use of any prize. Nothing in these Terms and Conditions shall exclude the Council's liability for death or personal injury arising from the Council's own negligence or any other liability that cannot, as a matter of law, be excluded.
You agree to indemnify the Council and keep the Council indemnified against any loss, damage, injury, cost or expense suffered by the Council as a result of your entry in the Competition, including (but not limited to) any claim of infringement of intellectual property rights made by any third party
Photographs will be uploaded within 24 hours of being received, in the case of images being received on a Saturday, Sunday or Bank Holiday they will be uploaded the following working day. Once you submit your image you agree to it being used for any publicity relating to the competition.
The competition closes to entries at midnight on June 30th, 2021; the competition will then come to a close at 5pm 7th July; whichever image has the most likes by this date will receive a voucher worth £200 for a DIY store to cover materials to support future shop maintenance, the second most popular image will receive a voucher worth £100 and the third most popular image will receive a voucher worth £50.
All winners will be contacted w/c July 12th, 2021.