Support for Vulnerable, Isolated Households
If you need support and are unable to call on members of your household or friends and family members to help, you can still get help.
A new helpline available for anyone vulnerable and in self-isolation due to Coronavirus can get support.
The helpline is open 7 days a week (9am-5pm) on 01522 782189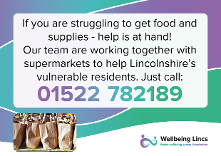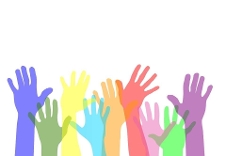 Community help, health advice and support information can also be found here
---
Lincolnshire has a new confidential mental health and emotional wellbeing helpline.
It is available 24/7, is free and can provide emotional support, advice and guidance for anyone feeling low, anxious or stressed.
Call 0800 001 4331 if you would like to talk to someone.
Please remember it's ok to ask for help - these are difficult times for us all.
---