Have your say on new Outdoor Festival coming to the Wolds next May
September 15, 2020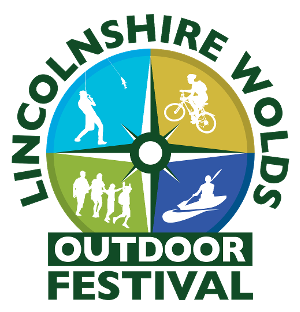 Visitors, residents and businesses are being asked to help shape a new Outdoor Festival which kicks off in the Lincolnshire Wolds in May 2021.
First announced in February this year, the Lincolnshire Wolds Outdoor Festival is the spiritual successor to the Lincolnshire Wolds Walking Festival and those interested in taking part are now being asked for their views to help develop the Festival.
The Outdoor Festival steering group has launched two surveys which will help shape the Festival programme, one aimed at potential event participants and one aimed at businesses who are interested in hosting an event. The Outdoor Festival team are particularly keen to hear from local businesses, groups and activity providers as they look to create a Festival that is fun, active and showcases the Lincolnshire Wolds as a fantastic place to explore.
Both surveys are now live online: www.e-lindsey.gov.uk/OutdoorFestivalSurveys
The steering group have now also released details of the Festival dates; with a launch event set for May 1, 2021 at Stourton Estates, and the festival drawing to a close on June 6.
Chair of the Outdoor Festival steering group, Geoffrey Newmarch, said: "I'm delighted to have a confirmed start date for our new Festival and I'd also like to thank Stourton Estates for agreeing to host our launch. The next step is working to develop a Festival programme, and to help us do that we need to hear from you - whether you're a business who can provide a venue/ activity or just interested in participating. The feedback you provide will be vital in helping us develop a Festival that's fun and inclusive for everyone, so please do complete the survey."
Councillor Adam Grist, our Portfolio Holder for Market Towns and Rural Economy, added: "This is a really important next step in developing the Outdoor Festival, and I'd encourage everyone to take five minutes to complete a survey. With the disruption and uncertainty we've all experienced this year, it's wonderful to have an exciting new event to look forward to in the new year, and one that I'm sure will inspire visitors and residents alike to come and explore the wonderful Lincolnshire Wolds."
The Lincolnshire Wolds Outdoor Festival is being developed collaboratively by a steering group of organisations, including: The Ramblers, Lincolnshire Wolds Countryside Service, British Mountaineering Council, Heritage Lincolnshire, Lincolnshire County Council and East and West Lindsey District Councils. Businesses who would like to know more about the Festival can email OutdoorFest@e-lindsey.gov.uk