Local Development Order formally adopted to support coastal businesses in recovery from Covid-19
October 13, 2020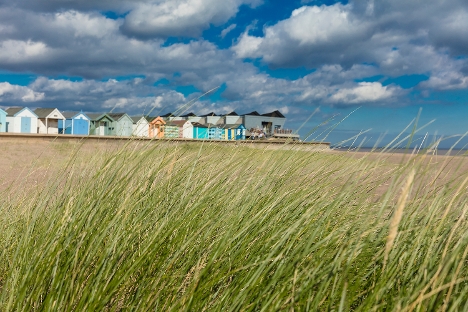 Businesses on the coast can now apply to extend the season after we formally signed off the Coastal Local Development Order (LDO) on October 9, 2020.
The LDO allows holiday parks and seasonal accommodation to open from March 1 to January 5 for holiday occupancy, a time when planning rules would previously have meant many businesses had to close. Extending the holiday season through the introduction of the LDO is an important step in assisting businesses in their recovery from the economic impact of COVID-19. The LDO was brought forward following requests from the business community and has been subject to consultation.
Both the Environment Agency (EA) and the County Council (LCC) have objected to the LDO and written to the Secretary of State to oppose the LDO's introduction citing concerns that are primarily concerned with the risk of flooding. The Secretary of State is considering how to respond to those concerns, and there is a possibility that he may decide to revoke or modify it to take account of those concerns. However, before he does so, he has invited us to make further representations.
The important point we have made is that the LDO is safe because any business applying for an extension of the season under the LDO must first provide a robust flood risk assessment and evacuation plan for their business, which we must approve. That will ensure that caravan sites and holiday parks will be evacuated well ahead of any major flooding event, and we believe that on any reasonable view of matters this fully addresses the concerns raised by the EA and LCC.
Stuart Hardy, Director of Hardys Farm Ltd, said: "For our businesses, it is imperative that we extend the season to allow us to retain our team members, and improve the quality of visitor experience. This is simply impossible without somewhere for visitors to stay, and in this area, our main source of bedstock is within the holiday park sector. We have undertaken work to reduce the risk in the event of a flood warning by committing to the early evacuation of holiday parks far before the stage that local residents would be asked to leave the area, which would allow an orderly departure from the area and not inhibit the local population.
"The economic benefits to extending the season are great, however by limiting the tourism season to 7-8 months of the year, we make it very difficult for the local business community to provide career progression and training opportunities due to the disruption that is caused by continually closing and reopening each year. Without extending the season and changing the way we are able to work, we will find it impossible to offer the quality of service required to match our competitors around the country who are already operating on much longer seasons and are able to retain and develop their workforce to meet the demands of today's visitor."
For more information on the LDO, visit www.e-lindsey.gov.uk/CoastalLDO