Neighbourhood Services Operations Manager
An exciting opportunity is available to join East Lindsey District Council's Neighbourhood Services team as the services Operations Manager.
The Role
---
Neighbourhood Services Operations Manager
£30,756 - £35,229 per annum (Grade 7)
37 hours per week
Louth Depot, Fairfield Industrial Estate (Lincolnshire)
Permanent Contract
*plus a generous Local Government Pension Scheme, employee benefits and up to 30 days annual leave (plus bank holidays)
This is an exciting opportunity to work with the Council's Neighbourhood Services department to oversee the delivery of the cleansing and grounds maintenance function in one of the largest Districts of the UK. This role plays a pivotal part in the Council's commitment to ensuring the District, environment & wider community is kept clean and safe. You will oversee a large operational team who are proud to keep our stunning coastlines, rural landscapes and Areas of Outstanding Natural Beauty (AONB) to a high standard.
You will provide line-management to the Senior Supervisors who supervise four geographical based teams of Neighbourhood Services Operatives and will report to the Neighbourhood Services Manager. You will be responsible for the management of a large dedicated team of staff who deliver high quality front-line services across the district. This includes: - street cleansing, building cleansing, park and open space maintenance, grounds maintenance of council owned land, fleet/plant management, foreshore/beach management and the cleansing of public conveniences.
The main tasks of the post include:
The operational management, co-ordination and monitoring of area based teams;
The development of work plans for each area team in collaboration with the Neighbourhood Services Manager and Supervisor(s);

Development of a multi-skilled workforce across the service, to ensure that key outcomes agreed by the Neighbourhood Services Manager are delivered;

To be responsible for all aspects of Health & Safety and proficiency training across the teams; to lead with the development and review of Safe Systems of Work and ensure all Health and Safety records are compliant;
To work with the Neighbourhood Services Manager in the preparation of policy guidance and procedures and their periodical review to ensure compliance with statutory requirements and good practice;

Working with the Neighbourhood Services Manager to ensure the development of high quality services;

Assist the Neighbourhood Services Manager in undertaking reviews of policies and processes; making recommendations and coordinating the implementation of agreed changes in service delivery to achieve efficient, cost effective service delivery;
To assist in the preparation and submission of tenders, estimates and quotations with full regard to any legislative controls;

The preparation of reports on operational targets/issues, for the consideration of Area Committees, Town & Parish Council meetings, senior management, and Member Working Groups;

To monitor and control activities against agreed budgets in accordance with approved procedures;

Support and assist the Neighbourhood Services Manager in responses to Elected Members and Members of Parliament with regard to enquiries concerning the services operational issues;

To be responsible for the recruitment of staff within the team;

To work flexibly within the section, which will from time to time involve "out of hours" working at weekends, bank holidays, early mornings or late evenings to meet service demands.
We are looking for a passionate, well organised, approachable, and innovative individual. Previous experience and knowledge of street cleansing and horticulture operations would be desirable however, not essential. Whilst experience of cleansing, and/or horticulture operations is desirable, experience in managing personnel and health and safety practices is essential.
You will ideally possess a relevant degree or 2 "A" levels / Diploma / Certificate and it is essential you have at least five years' experience, working in a similar role. You will demonstrate excellent leadership skills and the ability to communicate at all levels through both the verbal and written form. Excellent working knowledge of, and confidence and competence in, computer use and the Microsoft office package is essential in order to effectively deliver the requirements of this role.
If you believe you have the skills, knowledge and experience to effectively deliver this role, then we are excited to hear from you!
---
About East Lindsey District Council
East Lindsey District Council is based at Manby just outside Louth, Lincolnshire. The Council has 375 staff and 55 Councillors with the next election takes place in May 2019.
The rich architectural heritage of East Lindsey is an important part of its character. The District has 17 Conservation Areas and just over 1400 listed buildings along with 150 Scheduled Ancient Monuments. It is also a wonderful place to live and work with amazing open spaces, an outstanding coastline, the Lincolnshire Wolds AONB, historic market towns and smaller rural villages.
The Council has a partnership with South Holland District Council, with the two Councils owning Compass Point Business Services - a company that provides Customer Services, Finance, HR, Revenues and Benefits and IT services to the two Councils. The Council also works closely with Magna Vitae Trust for Leisure and Culture - a charitable trust that provides, cultural, leisure and health services to the people of East Lindsey on the Council's behalf.
The Council has faced significant budget challenges in recent years and has worked hard to ensure it is able to continue to provide high performing services. The Council is looking at new ways of generating income, taking advantage of digital technologies and constantly reviewing its services to identify new and more efficient ways of working.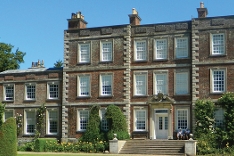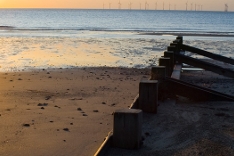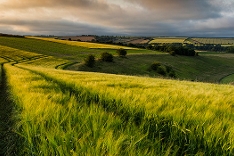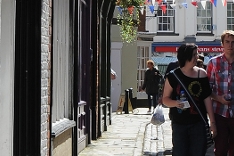 Living in East Lindsey
East Lindsey is one of the largest rural districts in England, comprising of many rural communities, traditional market towns and large coastal seaside resorts.
The District, which is around 700sq miles, covers a large proportion of the Lincolnshire coast (including the famous seaside resorts of Mablethorpe and Skegness) and much of the Lincolnshire Wolds, an Area of Outstanding Natural Beauty.
East Lindsey is situated within easy reach of the city of Lincoln and large towns of Grimsby and Boston. Newark and Grantham are just 80 minutes away with good transport links to London.
The standard of living in East Lindsey is high with a great quality of life, excellent schools and a low crime rate. Find out more - Right move
As well as reasonable house prices, the area has diverse communities all with different needs and aspirations.
The District also has a strong cultural identity with popular festivals taking place throughout the year as well as high profile sporting events.
Living in East Lindsey offers an idyllic rural lifestyle but with all the amenities for a modern family close by.
---
How to apply for these exciting opportunities:
For more information and the job description, please click on the below job pack:
Neighbourhood Services Operations Manager Advert and Job Description 112018 [320.4KB]
Questions?
For any questions or an informal conversation about this job opportunity, please contact Danny Wilson, Neighbourhoods Service Manager, via danny.wilson@e-lindsey.gov.uk or call on 01507 613536.
Please email your completed job application form to julie.fell@e-lindsey.gov.uk
Closing date: Thursday, 31 January 2019
Interview date: To Be Confirmed